Savor Downtown Chattanooga's Artfully Inspired Restaurant
Challenging expectations and carving out their own place in the conversation around southern cuisine, the dishes and drinks in our restaurants in downtown Chattanooga begin with the foundations of regional favorites, then become elevated with creative flair and plenty of quality ingredients—always sourced locally from the Tennessee River Valley.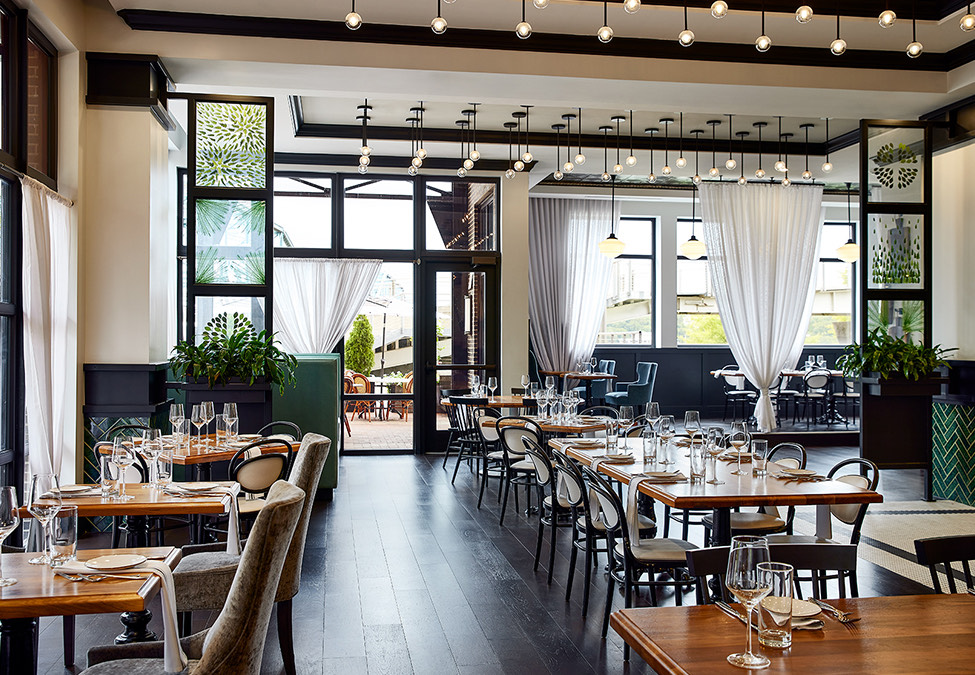 Breakfast Daily 630-1030am | Dinner Tues-Sun 4-9pm | Brunch Sat + Sun 1030am-2pm | Happy Hour Tues-Fri 4-6pm
Savor a modern take on Tennessee tastes at Whitebird, where artful Appalachian cuisine is matched only by the river views.
Mon-Thur 4-11pm | Fri-Sat 4-12 am | Sun 4-9pm
Celebrate Tennessee's signature spirit - and revel in the artful delivery of 100 types of whiskey - in Chattanooga's favorite rooftop bar.
Open daily, 6:30 am - 4:00 pm
Grab 'n go gets a makeover at Provisions, Edwin's coffee shop-turned-community hub. Drop by beverages and bites made by hand, from scratch, using centuries-old techniques and pure ingredients.